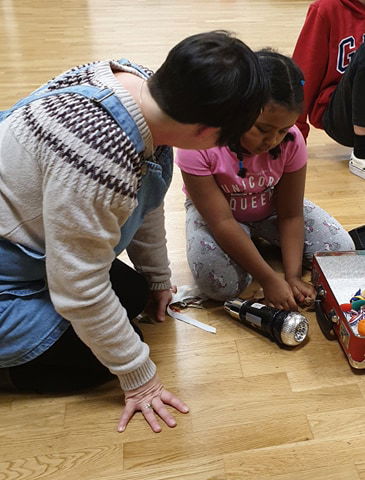 Childhood is a constant source of inspiration to us.
A time when the imagination is developing and the first stories we hear influence and shape our responses to the world.
We explore themes of childhood through myths, fairy tales and history.
We also create and devise plays and scripts with young people showing us how they see the world and the changes they want.
We work closely within education and other specialist settings delivering storytelling workshops to support the national curriculum.
Some of our story projects are linked to science and nature; using a sensory engagement with the experience of biodiversity and encouraging a meaningful relationship with the natural world.
All our sessions are followed by a celebration with food and music, and an arts and crafts session.