This February we had the priviledge of working with AIM (Autistic Inclusive Meets) Community group based in Woolwich.
We got to work with AIM attendee's, the delightful carers and young people playing a variety of theatre games and storytelling with a nautical sea theme. We met a colorful array of characters including 7 cats, a mermaid, a magical bird, a sea mouse, a pirate and a ballet dancer, all inspired by a suitcase of props and a parachute.
It was a wonderful afternoon of imagination and invention.
Thank you to Emma and everyone at AIM, especially Jenny Payne for the wonderful photographs.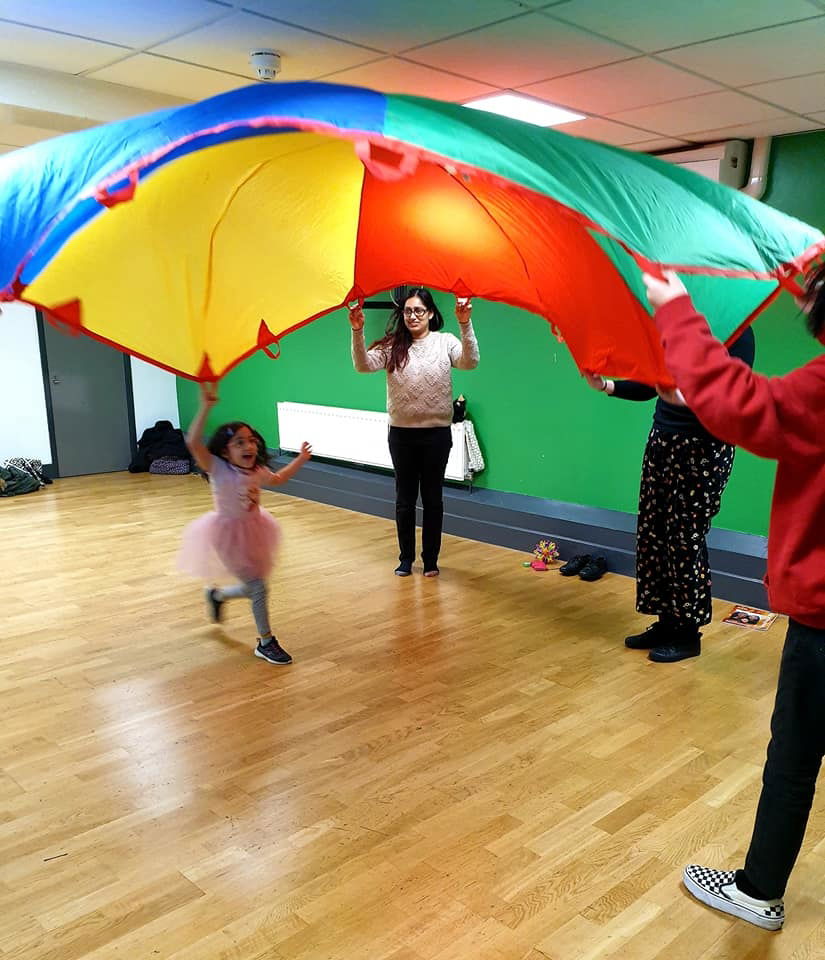 Autistic Inclusive Meets is a not-for-profit organisation created by the incredible Emma Dalmayne who is an Autistic rights campaigner, activist, and author.
AIM enables families with autistic children and autistic individuals to get out into the community and socialise in an accepting, inclusive environment with like-minded peers.
If you would like to find out anymore about the great work that AIM does within the community please do take a look at their website www.autisticinclusivemeets.org