As part of our Compassion In Crisis interactive workshops and performances we explored the topic of The Windrush and the lives of the individuals who came over to Britain to support the rebuilding of the country after the Second World War.
We had a great day at Cleeve Meadow school who commissioned us to create an interactive workshop on the Windrush. We worked with wonderful actress Gabriella Shillingford who told the true story of her grandmother Zelie.
The day was an opportunity for students to learn about the different cultures and communities the people came from. To reflect on the challenges faced by people as they started a new life in Britain. To celebrate the hard work and commitment this generation gave to Britain changing it for the better.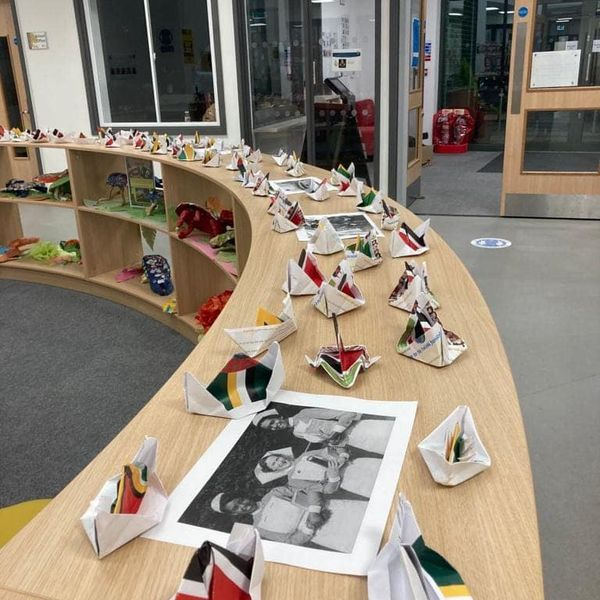 Thank you so much to the supportive staff and fantastic students who made this day truly inspiring. We made Windrush boats as part of the workshop which are now displayed as a special installation in the school library.